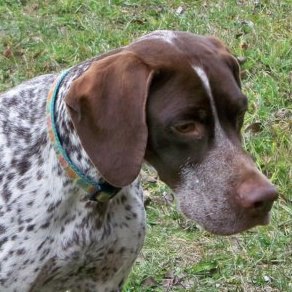 Like us on facebook to stay up to date with pictures and videos.
Club Braque Francais North America (CBFNA)  – An organization where members will join to help preserve and grow the Braque Francais breed in North America through participation in events and field trials and comradery with fellow owners.   Check out the website for additional member benefits and membership form:
North American Versatile Hunting Dog Association (NAVHDA) –  A nonprofit corporation whose purpose is to foster, promote, and improve the versatile hunting dog breeds in North America.  We strongly encourage our customers to look up their local NAVDHA chapter and consider being active in their testing and training events, particularly for the Natural Ability test.  It is designed as an objective test of the dog and provides important feedback about our breeding program.
The Dog Food Advisor – A website designed to help you make a more informed decision when shopping for dog food.  The health and nutrition of our dogs at Great Lakes Gun Dogs is of utmost importance to us.  We believe in feeding a high quality, yet still cost effective food for the health and longevity of our dogs:
Gun Dog Magazine – The online edition of Gun Dog  provides the latest and best information on the care, training and hunting of pointing dogs, retrievers and flushing breeds: